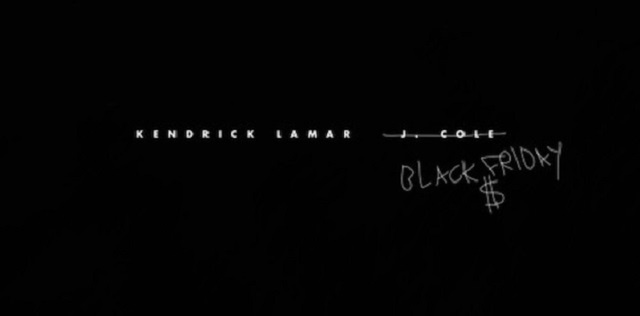 I know you guys remember how impactful this track was when it came out on Black Friday in 2015. That was the year Chicago boycotted Black Friday downtown. I'm not here to review the song, because we all know how great it is, but I wanted to bring attention and remind you guys how important it is for us to have a song like this especially from Cole and Kendrick. They are two rappers who are definitely relevant to our era, state of rap, and politically charged in the right way.
It also made a huge statement when two rappers who are so often pitted against each other came together for not only such a powerful track, but remixed each other's most popular songs at the time. It also says a lot about how confident they are in their craft- At the time, Kendrick was blowing up from "Alright", that was his song of the moment and we all know you shouldn't mess with classic tracks unless you're going to kill it (Yes, "Alright" is a classic) and that's exactly what Cole did. The message in that is to stop putting great rappers in comparison, let them both be great, they can accept each other, why can't we.
This song also gave us a taste of what it would be like if Kendrick and Cole did a collab album and had us all hungry for it and in response Cole says "When You And K.Dot Sh*t Drop? Never…They Can't Handle Two Black N*ggas This Clever?"
I definitely agree with that- until we can learn to accept them both as heavy hitters and stop trying to place one over the other, we'll never be ready.
But for now, go back and listen to this. Scary how accurate it is over a year later.