We all know Lil Wayne to do some crazy stuff, like tattoo his face for instance. Well, check out his most recent face tattoo: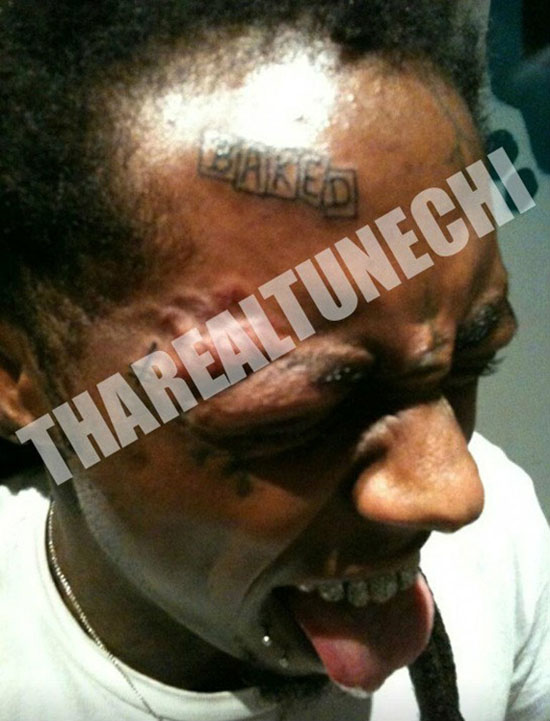 It says "BAKED" … Ok… it's  "a tribute to skateboarding company "Baker  Skateboards" … because he doesn't want anyone to forget that skateboarding is  his "thing" now."
In other Lil Wayne news, GossipOnThis reports that he may be retiring after his next two albums.
"I've been rapping since I was 8 years old. That's a long time," Wayne told MTV News. "I'd like to do so many more things, and when I  like to do something, I end up loving to do it real quick. When I love to do  something, I'm fully focused on it and it only. Music is sometimes not that 'it.'"

What ya'll think about Lil Wayne's new tattoo? Would you be totally devastated if Weezy quit rapping?